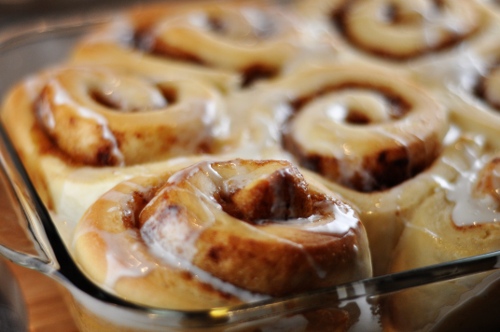 I'm not sure why I decided cinnamon rolls would be my Everest during the three weeks between graduating from college and starting my first real job, but I did. It was one of several projects I took on when faced with twenty empty days (the others being unpacking, sleeping in, and adopting a kitten previously rejected by Satan as being "too evil"). I wanted to find a recipe for really excellent cinnamon rolls. It had to deliver reliable, wonderful rolls every time, the kind of baked treasure that stops people in their tracks, wide-eyed and momentarily overwhelmed, before they exclaim WOW.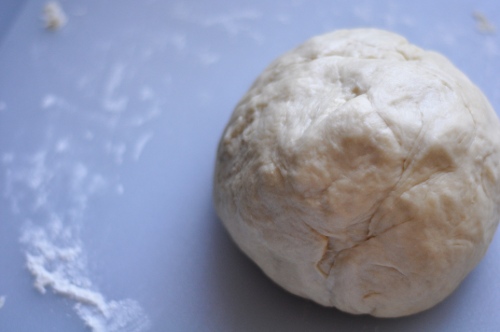 The first three recipes were unremarkable. They were too tough, too sweet, too boring. Something was fatally wrong with each one, and I began to get discouraged. I came upon a fourth recipe. Despite my skepticism, I dove in, pausing to figure out what it meant to scald the milk. The dough was smooth and satiny. It filled my tiny kitchen with a sweet, yeasty penumbra that sent little jolts of hopeful electricity into my dwindling expectations. I briefly lamented my lack of a rolling pin as I coaxed the dough into a large rectangle with a wine bottle covered in plastic wrap. It scarcely mattered that I couldn't get it very even. The dough welcomed its thick mat of butter, brown sugar, and cinnamon with aplomb. I rolled it into a drippy, burgeoning tube, slicing it into a dozen syrupy disks that made their way into a cake pan.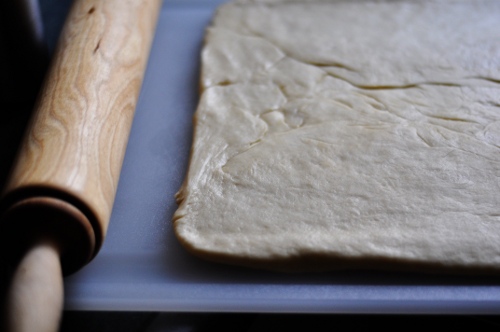 After the second rise, I was astounded to see that the rolls had truly doubled in size. What had once come close to loosely filling the pan was now threatening to rise up and leave altogether. Surely, this was a sign of good things to come.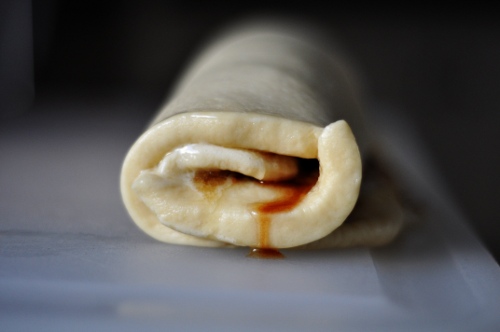 At the risk of sounding hopelessly twee, I will admit that I cried when I took my first bite of one of the rolls. Piping hot, silky, and feather-soft, it was like biting into a cloud in the version of heaven where everything is made of pastry (don't tell me I'm the only one who has had that awesome dream, right?). After regaining my composure, I loaded up a plate with a few more rolls and settled down on my futon to watch an old favorite, Green Card. It occurred to me, as Andie McDowell and Gerard Depardieu acted out the lighter side of immigration fraud to the sounds of Enya, that I had something truly wonderful in my possession. It remains among my very favorite recipes, both to make and to share.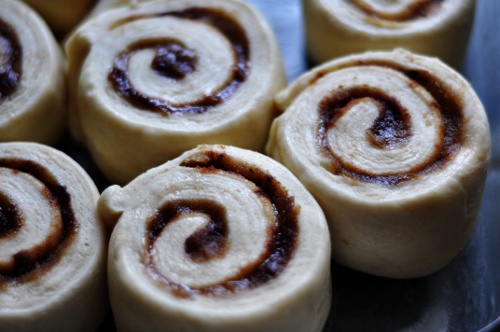 I have made these rolls in good times and bad.  I have made them for coworkers, for friends, for family, and for strangers.  I have made them with the full arsenal of a commercial kitchen and, most humbly, with a wooden spoon and a large pot.  Because they are a sure-fire crowd pleaser and require absolutely minimal equipment, I highly recommend taking the recipe with you when you travel.  You will be the houseguest who always gets invited back.
(Keep reading Cinnamon Rolls…)