Fri 26 Mar 2010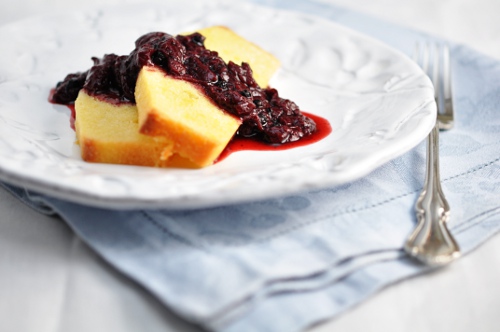 In the year or so since I started The Salty Spoon (oof, has it been a year? a blogoversary celebration is surely in order here, too!), I have had the wonderful fortune to interact with a talented and enthusiastic bunch of like-minded cooks, readers, eaters, and otherwise interesting people. Some have blogs, some don't. Among the food blogs I've discovered in the past year, Megan Fizell's Feasting On Art is one of my favorites. If you aren't familiar with this wonderful site, go immerse yourself in the archives for a bit and come back once your socks have been thoroughly knocked off. The concept is so delightful, I continually kick myself for not having thought of it. Megan begins with a still life painting, adds a narrative about the style and the artist, then follows with her own recipes and photographs. The dialogue she creates between the food and the images is simply brilliant.
It just so happens that I, too, have a degree in art history and a soft spot for the still life genre. When Megan announced a recipe contest to celebrate her blog's upcoming one-year anniversary, I was giddy. We begin with a Renoir, which presents the contest's required ingredients: strawberries and lemons.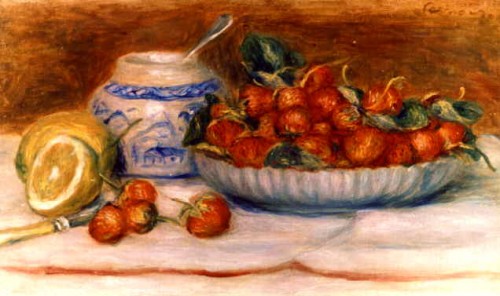 Ripe strawberries are typically used in ways that showcase their exuberant sweetness. I wanted my recipe to feature more of their depth, their essential berry-ness. I turned to my trusty Flavor Bible and pondered the combination of strawberries, wine, and black pepper. Gnarly Head Zinfandel is a bit of a ubiquity in my kitchen right now, and I knew its own berry notes would complement the strawberries while its dryness would temper their sugar. The pepper was a gamble, but I think it works. It brings a bite and sizzle to the dish without being overly precious in its contrast. The bit of maple syrup at the end counters any lingering bitterness from the wine without upping the sweetness too much.
The pound cake is simple as simple can be. Buttery, tender, and gently flavored with lemon, it ably balances the compote's wild side. For my non-sweet-loving dessert-eaters, this dish will not disappoint. We enjoyed generous helpings beneath the glow of newly installed tiki torches, in our little backyard with friends. The crisp night air surrounded us as we sat by the garden smelling the freshly turned dirt, and our dessert was intriguing enough to make me forget that my arms felt like they were about to fall off (the result of having planted 26 flowers and shrubs in said freshly turned dirt the day before). I'm not going to go so far as to say this dessert has the power to relieve pain, just that you'd be amazed what a few peppercorns can do to keep your mind occupied.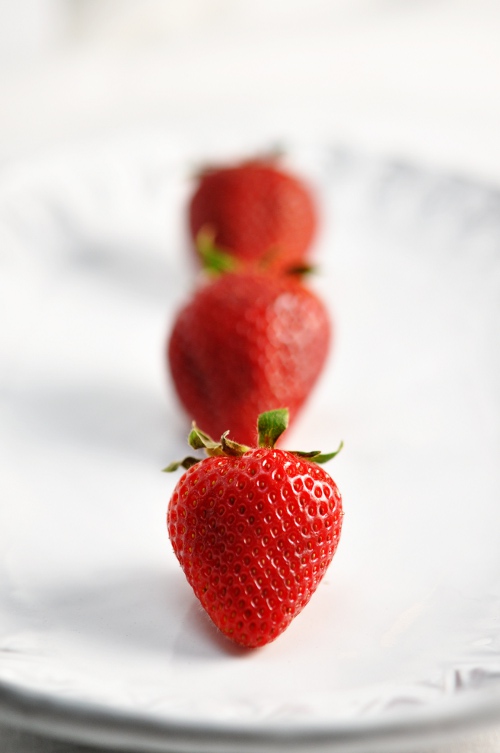 If the idea of about eating whole peppercorns causes you stress, tie them in a bit of cheesecloth and discard at the end. I happen to think it's rather fun to find one amidst my cake-eating frenzy (because I can't do anything but gobble this stuff down) but your mileage may vary on this one.
Lemon Pound Cake with Strawberry Zinfandel Compote
For the cake
Ingredients
8 oz butter, softened
8 oz sugar
4 large eggs plus one yolk
Zest of one lemon
1T lemon juice
2 t vanilla
1t salt
8 oz all-purpose flour
Rundown
Cream the butter and sugar
Add the eggs
Add the lemon business
Add the flour
Pour into pan
Bake
Method
Preheat the oven to 350. Butter and flour a 9-inch loaf pan and set aside.
Cream the butter and sugar together for 2 minutes on high speed until the mixture is very fluffy and pale yellow. Beat the eggs together with a fork in a separate bowl for a few seconds, then slowly add them to the butter mixture with the mixer on medium speed. Add the lemon zest, juice and vanilla and beat again on high speed for another minute until everything is well combined. Scrape down the sides of the bowl, and mix again for 30 seconds.
Add the flour and salt to the batter and gently mix on low until everything is just barely combined. Use a rubber or silicon spatula to coax the batter into the prepared pan, smoothing the top as best you can.
Bake for one hour. When the cake is done, a knife or toothpick inserted into the center will come out clean. Cool in the pan for 5 minutes, then carefully turn the cake out onto a rack for final cooling.
For the compote
Ingredients
1 lb strawberries, washed and cut into 1/2″ pieces
1 cup zinfandel
1/4 cup sugar
1t vanilla
1/2T whole tellicherry black peppercorns
Freshly ground black pepper
1T maple syrup
Rundown
Strawberries, wine and sugar in the pan
Bring to a boil
Simmer 10 minutes
Add the pepper and vanilla
Simmer again
Add the maple syrup off heat
Cover and stand 5 minutes
Method
Mix the strawberries, zinfandel and sugar in a medium saucepan over medium-high heat. Bring to a gentle boil, then reduce the heat to medium-low. Allow the mixture to simmer for 10 minutes, stirring occasionally. After 10 minutes, add the vanilla and the peppercorns. Add a few turns of epper from a pepper grinder and stir to combine. Continue to simmer uncovered for an additional 20-30 minutes until the berries are very soft and everything has thickened. Turn off the heat. Stir in the maple syrup, cover, and let stand for another 5 minutes.
To serve
Spoon a hearty swath of compote over two or three slices of cake. Add a dollop of fresh whipped cream on the side for a bit of extra sweetness.
7 Responses to " Feasting On Art Recipe Contest | Lemon Pound Cake with Strawberry Zinfandel Compote "
It was greating meeting you today! Delicious chocolate chip cookies and great blog!

This looks lovely……….I love lemon anything….That compote/sauce….has me longing for some, on vanilla ice-cream! Yummy!

ooo… I love the compote… Delicious!

What a great recipe. I love Gnarly Head Zin too and I think adding black pepper would make for a good twist. Thanks for sharing!

I love "Feasting On Art" and remember the first time I happened onto it. I agree that it's quite the unique idea! Your backyard sounds lovely. There's nothing quite like a day of gardening and cooking. The dessert sounds fabulous.

The zinfandel and peppercorns give this compote a nice twist! I love the combination of this fresh sauce with the rich pound cake.

Quyen - thanks! It was great to meet you, too.

Kitchen Butterfly - have you ever made Deb's buttermilk ice cream from Smitten Kitchen? I was just thinking how goood this compote would be on that. Hmm.

papawow - it's so funny, at first I was very much mourning the fact that my Costco no longer carries my Penfolds Koonunga Hill Shiraz blend, but somehow I forgot all about it when they started carrying Gnarly Head Zin!

kellypea - one of these days, I'll get pics of the backyard up here. I wish I had taken a decent set before we started to really give a good before and after idea, but the final result stands pretty well on its own Thank heavens for more daylight in which to enjoy it.

Joanne and Ginny - thanks for stopping by and chiming in!