Sun 25 Oct 2009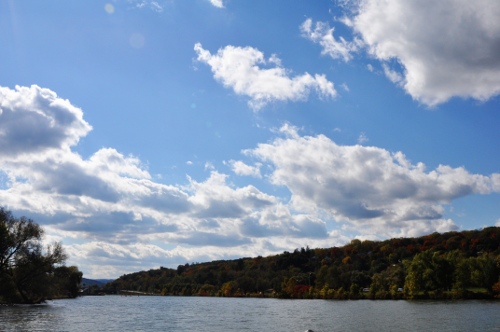 Oh, hi.
It's been a while since those Wondrous Pillows of Carbtastic Splendor graced my editing window, and I want to assure you we haven't been starving in the silence.  Since that post, I've been traveling, working, and thinking (and, admittedly, making several things that have needed a bit of tweaking before I present them to you – such is the mystery behind the food blogger's curtain).
I've been thinking a lot about Gourmet. Though I had only just begun my subscription (ironically, the first issue I received was its last), I could not help but recognize the magnitude of this loss. When so much talent dissipates after accumulating so handsomely, the void is severe and deep. I read post after eloquent post from others, eulogies for this publication that brought elegance to so many dining tables. It was heartening to see a fitting tribute assemble itself from the food community.
But then came Christopher Kimball's New York Times editorial about Gourmet, the internet, and the current state of recipe writing.  In his hamfisted attempt to explain how a publication with such a dedicated following could meet its end, Kimball took several  cheap shots at food bloggers, calling us a "ship of fools" who will never produce results as reliable as his hermetic  test kitchen.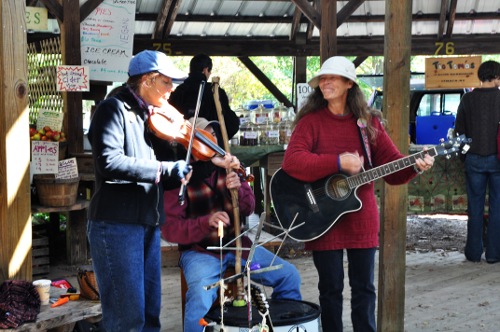 I have been tempted to respond.  Kimball is someone I have, admittedly, looked up to in the past.  He has worked tirelessly to craft a franchise of publications and programs that have helped a growing generation of home cooks achieve consistency in their kitchens.  I regularly participate in test panels for America's Test Kitchen.  It's a bit disheartening to see that Kimball holds such a contemptuous view of the food blogosphere. In my head, while driving to work or peeling apples for pie (coming soon) or pushing a cart through the grocery store, I have written several rejoinders that delve into my beliefs about the essential, communal qualities of cooking and creating recipes.    But I haven't let any of those arguments make their way to the page.  There's no need.  As his subsequent responses show, Kimball really believes his way of cooking and writing recipes is the best.  He doesn't value the things we, as food bloggers, bring to the proverbial table.  If the mountain of other feedback he has received from the blogosphere hasn't given him pause about holding so steadfastly to a view that continues to alienate a community of people who could lend substantial support and conviviality to his business, then one more rant from me won't do it either.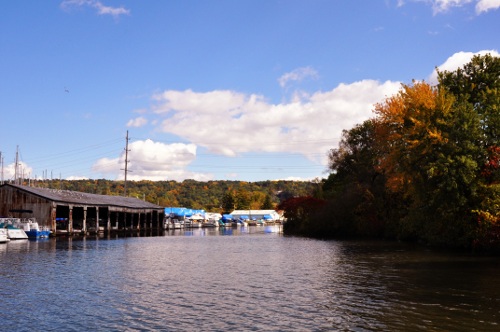 To tell you the truth, I'm grateful to Kimball.  His editorial and its aftermath have served as a lightning rod to motivate me to examine my own beliefs about food, about cooking and, most importantly, about what I'm doing here with The Salty Spoon.  Without boring you with a manifesto, let me simply say this: cooking is a part of my life and always will be. I share that part of my life with many people, both online and in person. I work at incorporating good food into my life and my household every day, and I hope by showing you, my readers, this process and my joy in executing it that you might be moved to join me. I am not an expert or a trained chef. Rather, I'm a kinesthetic learner with a big appetite and a warm heart. I love to eat and I love to laugh, and I try to inspire you to do the same. If that means I'm sailing blissfully along on Kimball's ship of fools, so be it. I rather like the view from here.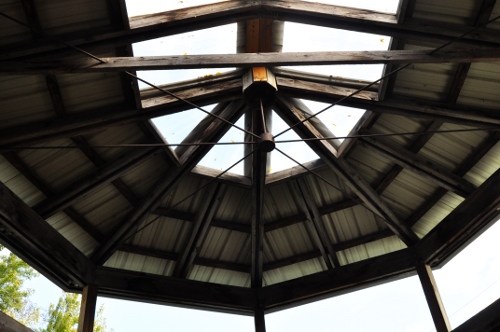 Fall recipes are coming soon.  Though it's a bit of an ephemeral concept here in Los Angeles, these pictures from our recent trip to Ithaca help me imagine cooler air, musty leaves, and good things made from apples.  The moon is waning, and all is well when a cup of cider is close by.
5 Responses to " Joyful Passage On the Ship of Fools "
Very nice entry, Bria. Looking forward to more of your recipes, my dear.

I'm on your ship and I plan on staying here! I can't wait for the fall recipes!

Thanks, ladies. I'm honored to have you here.

Great entry Bria! Funny that this was the first Salty Spoon entry I ever read. I look forward to my next excursion on the ship of fools with you!

Thanks, Dave! I'm glad to have you here.